Your Source for vital Saranac information
The lovely Village of Saranac, 48881
Village Wide Inspection of Water Meters & Underground Piping: Please call Tim Simmons (616.902.3946), Village DPW Director, to schedule an appointment (see full Notice below):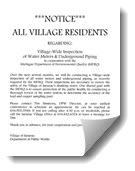 Starting November 7th 2016 Ionia Dial-A-Ride: New Daily Trip Schedule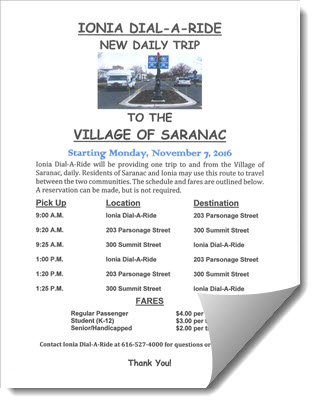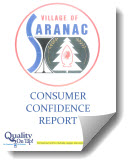 2016 Revised Consumer Confidence Report
(revised 9/23/16 to include copper test results in table on page 3)
Short-Concise "Did You Know" type info sheet from Village of Saranac
Whether you've just moved to our friendly little village or you're a seaoned village resident, we hope you find the following information useful:
More Village of Saranac Info >>
Village of Saranac:
Office Hours: 8 - 12 & 1 - 4:30, M-F.
Unless Otherwise Posted.
Address: 27 N. Bridge Street
Saranac, MI, 48881
Telephone: 616-642-6324
FAX: 616-642-0472
E-mail: info@villageofsaranacmi.org
Recycling has never been easier!
Green Valley recycling has come to Saranac with an inexpensive, non-sorting, large bin that will help you help keep our environment clean!

Want to know more? Read up on it on our page For Residents!